Conservation Land and Trails and More
April 18, 2020
Dear Families:
Tonight, as the snow melts and warm weather returns tomorrow, I share a reminder from the Town of Concord about use of conservation land (with additional information afterward):
As a reminder, please be responsible when visiting our conservation lands and trails. Help us keep our community healthy by following the guidelines below when visiting our shared open spaces.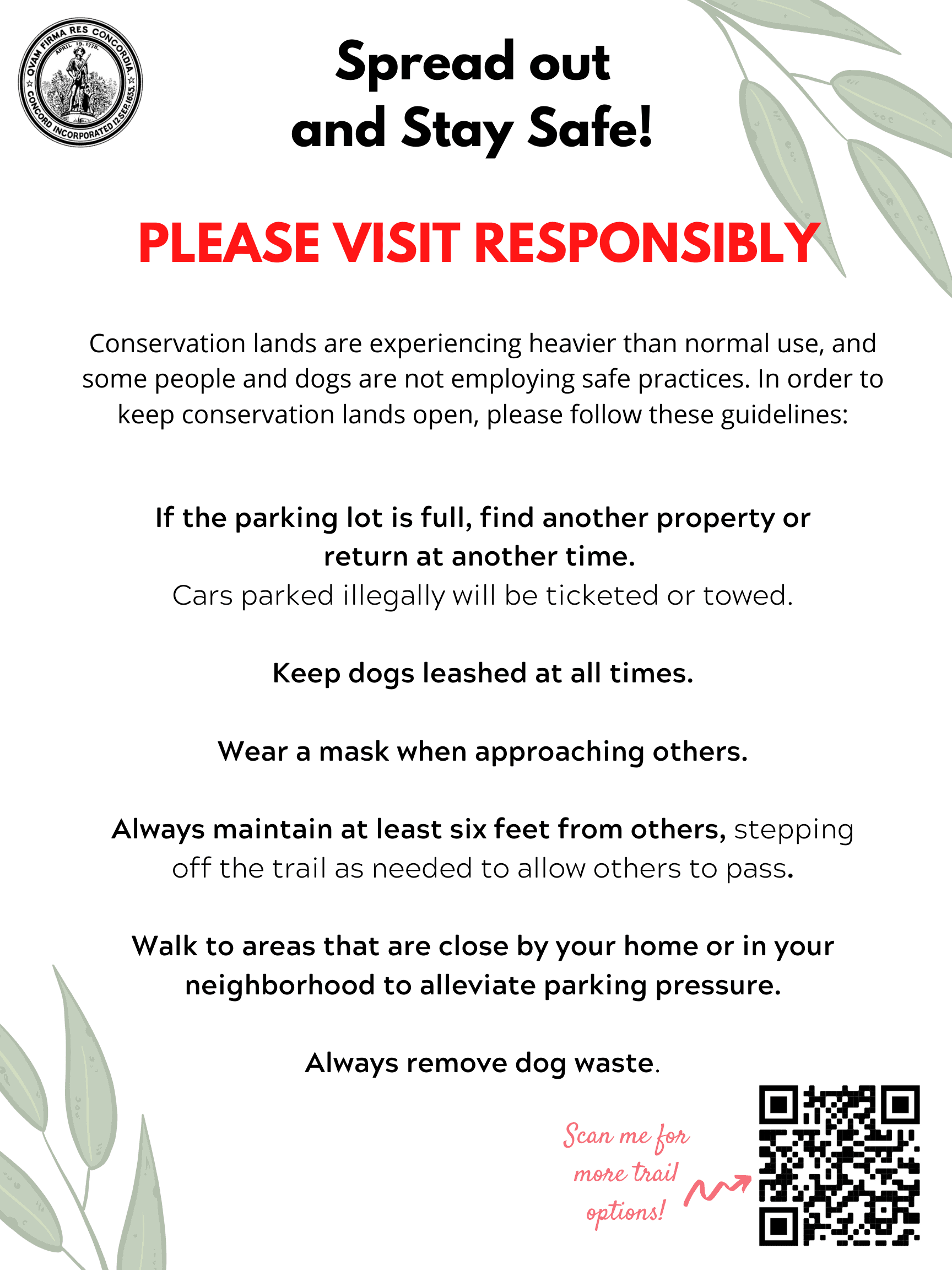 Some other updates:
Some young friends made snow people with appropriate social distancing this morning!  You can find them here:  https://twitter.com/cps_cchs/status/1251560073450708993
A sixth grader wrote a poem for "Healthcare Angels".  It is posted here:  https://drive.google.com/file/d/1C0HpBw4bMVqCv4mOSz2An9H3FfCxUpAH/view?usp=sharing
And finally, a special collection of picture books read aloud by 7th graders!  Just in time for vacation if the younger kids want to listen! Go to the "Read Aloud Galleries" option in the left menu:   https://libguides.concordps.org/CMS_DISTANCELEARNING
Enjoy the return of spring tomorrow.
Best,
Laurie